So you've got the ideas for what could be a really epic home but you've also got a landlord reigning in your inner designer. Or pehaps it's the sight of magnolia that's stressing you the F out (we don't blame you). Well let us delve you into the world of peelable wallpaper! This stuff is the answer to your prayers. It's exactly like your average wallpaper but with a whole lot less hassle. No gloopy mess on the carpet from the paste because, well, there is no paste! They're essentially stickers for adults. Think long patterned strips of amazing patterns with an adhesive back. Curious to see what kinds of prints can be found and how it works? Let us enlighten you then and we'll take your home from looking like someone else to truly your own – suck it landlord!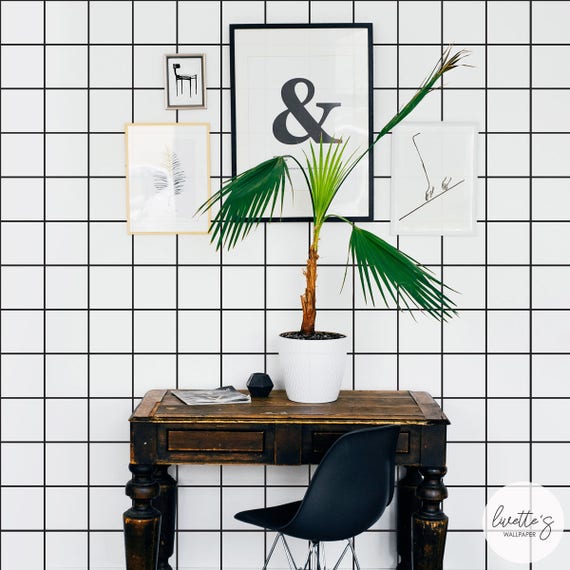 How removable is it?
It's technically removable from any wall but be aware that applying it 
to walls with texture may reduce the strength of the adhesive. 
Most retailers suggest 
sticking it to walls that have premium eggshell, satin or semi-gloss paint. 
Why is it a good idea?
It's perfect for renters who are conscious of leaving a mark but want 
to personalise their homes, and visa-versa 
for landlords who want to spruce up their tired 
walls. But it's also great if one of your rooms is screaming out for a change but you're too 
busy to fiddle about
with doing a whole wet paste job. And of course if you're a bit of a 
trend chaser and like to update your home regularly then this is a low hassle, cost effective 
way to do it. 
Our Top Peelable Wallpapers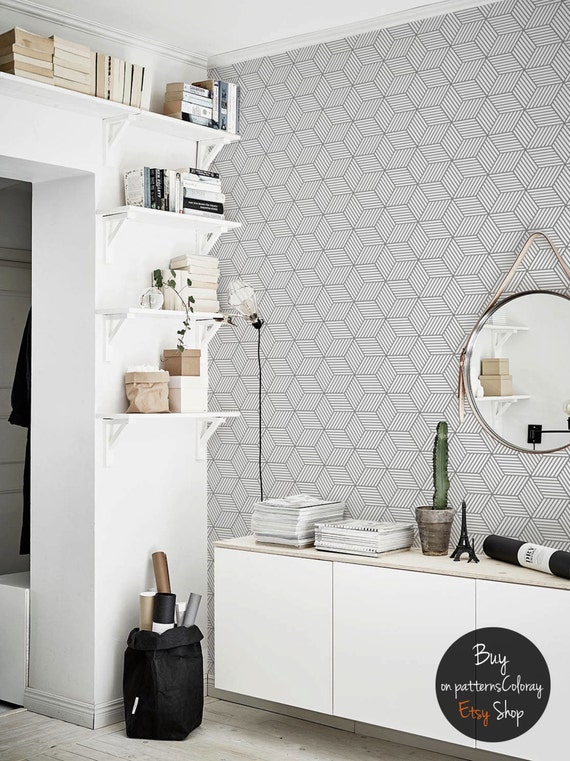 NO. 1 – GEOMETRIC CUBES
 Seems to be that Etsy is a goldmine for peelable wallpaper – thank you independent sellers! Another of our personal favourites because it has the potential to make a huge statement – which we think is a really exciting potential for renters. If you like it too, you can check it out here.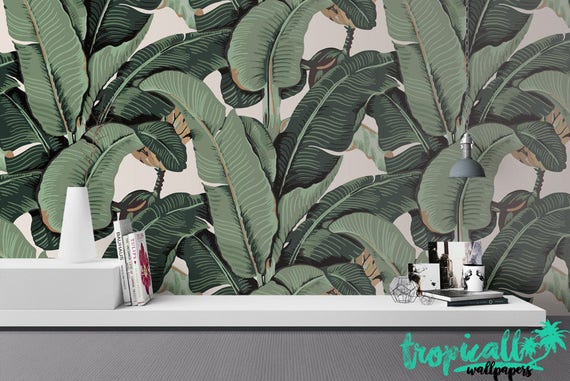 NO. 2 – BANANA LEAF
Mmm maybe a tad overdone but we still can't get enough of this banana leaf print! Did you know it features in an episode of FRIENDS? Next time you see the one in Barbados, keep an eye out for it! If you want to add a bit of greenery, buy it  
here.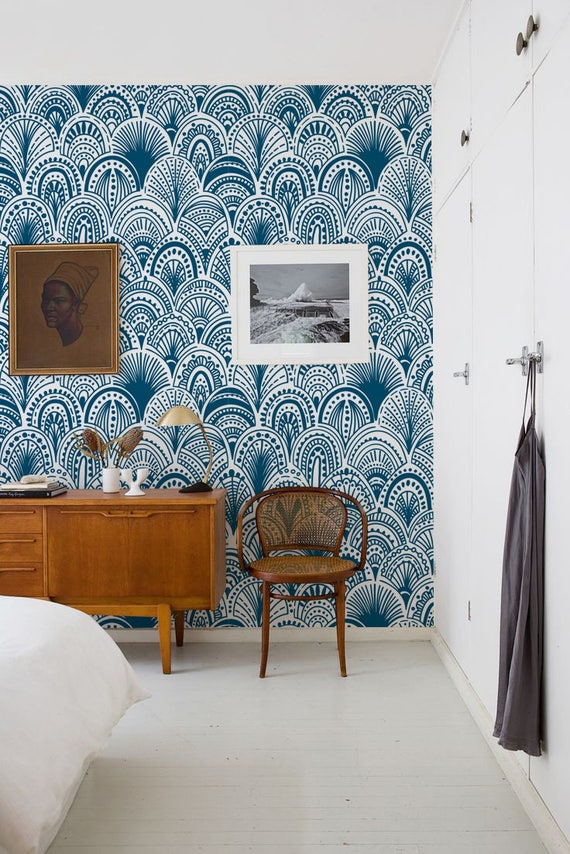 We're longing to have this busy but somehow calming print in our homes. Created with a multitude of different paterns and shapes this blue bohemian wallpaper is on point. Feature wall? It's screaming to be used. Buy it here.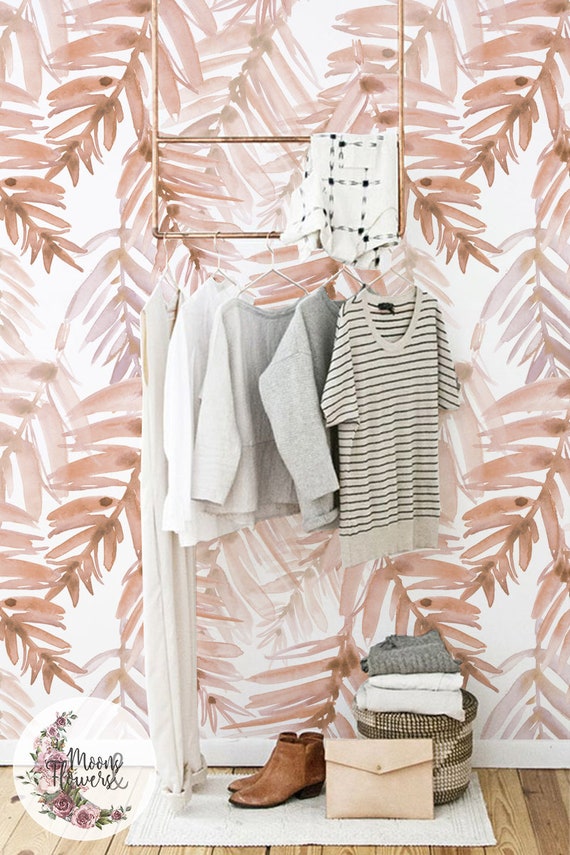 NO. 4 – SOFT LEAVES
Athina's favourite – this pink floral print is giving us life!  This is the perfect backdrop for a room looking to add a statement that sits proudly in a space, but doesn't dominate it. Mix it with monochromes, blues and greens. Like it? View it here.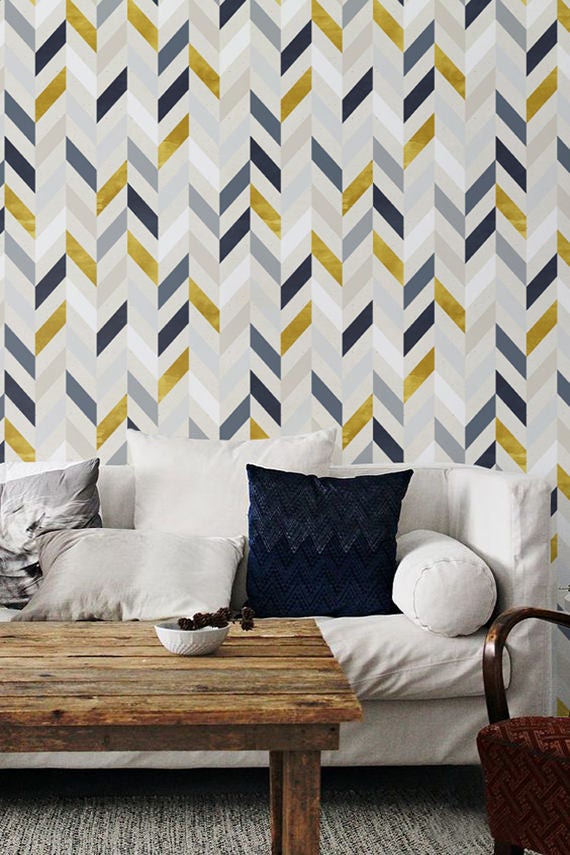 NO. 5 – BOHEMIAN HERRINGBONE
One of our favourites – the mustard, grey, black and white is kind of a mix of mid-century and art deco. It looks lovely with boho furnishings and potted plants, or could equally work really well in a Scandi style environment. Head to

Etsy

to check it out in more detail.
More Designs You May Like…
Lemon & Citrus Blossom, Etsy 
Simple Herringbone, Etsy
Abstract Palm Leaf, Etsy
Blurred Lines, Etsy
Floral Display, Etsy
Paint Brush Stroke, Etsy
So there you have it – the world of peelable wallpaper. We should state that, as you have probably noticed all of these designs are from Etsy, but we have by no means partnered up with them or been paid to do this – Etsy just sell hundreds! The links are however affiliate links, so if you buy one we may get a small comission from the sale.
A