Homeware Brand Alert : Moose And Marble
instant artwork at the click of a button
Got a drab looking wall that needs some TLC? Well if you're short on time and inspiration, perhaps Moose and Marble could be the answer to your wall art prayers. Newly set up, this brand is nailing it with their Scandi & Nordic minimalist downloadable wall art …yes downloadable! No trip to the shop or long wait for delivery is necessary with these guys. If you've got a printer, you've got art. To tell you a bit more about the brand and what they do, we spoke to owner Laura about the business and asked her politely to give you guys a discount code to buy the items. That means there's a 15% off code for you guys, making her prints less an a fiver! Oh and did we mention they offer downloadable freebies each month?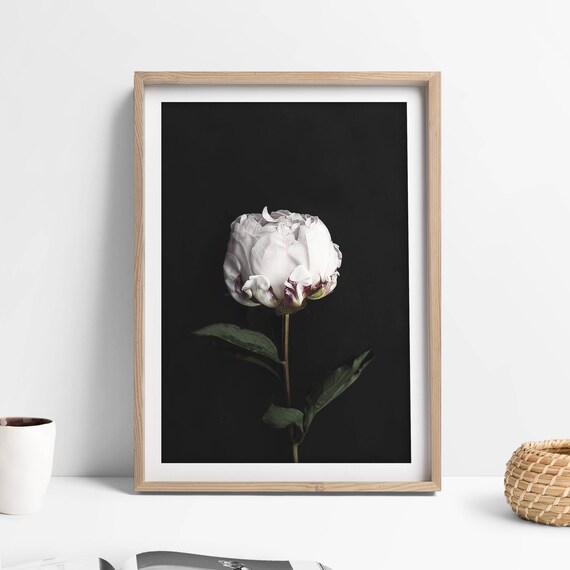 What is Moose & Marble?
It's actually many things to me, personally. It's my creative outlet and labour of love, and very much an extension of my taste in design. To the rest of the world, Moose&Marble is a brand of Minimalist and Scandinavian inspired art prints. Right now I focus on digital downloads, although I may be expanding to physical art prints in the future.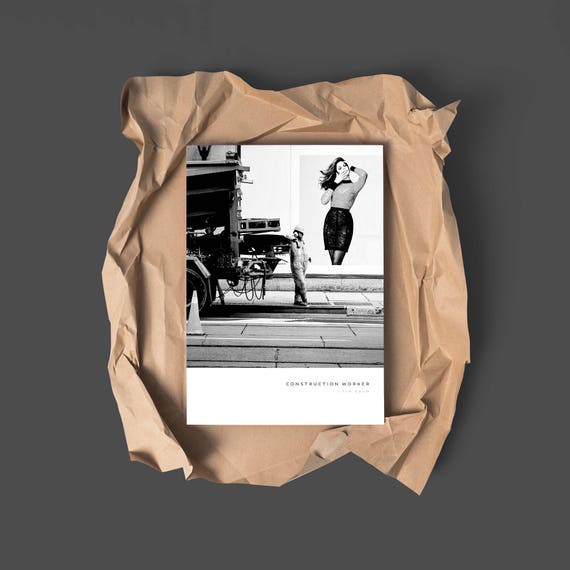 How would you define the brands style?
I've always loved
the simple yet beautiful style found in Nordic and Scandinavian style which I think often goes hand in hand with a m
inimalist aesthetic. That's the style I aim for when creating my prints. If it were a a fashion brand, it would probably look something like a mashup of Zara, Oliver Bonas and Mint Velvet!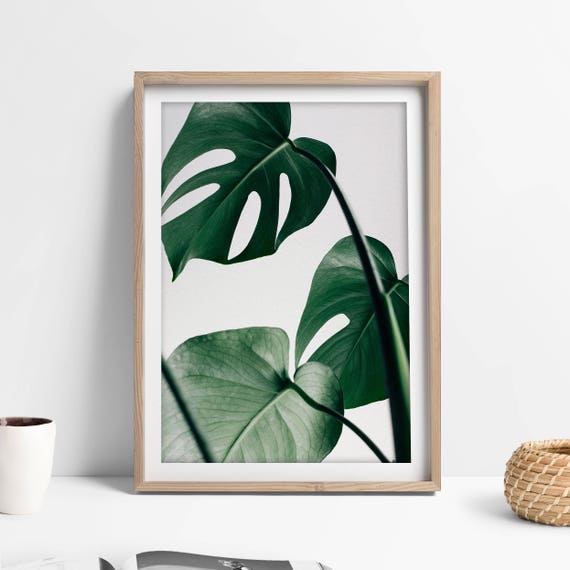 What made you start the brand?
Honestly, I was so sick of working in a job I had no passion for! Having aquired my graphic design skills over years of dabbling as a hobby, starting way back at high school, but never really took the idea further. I followed a career into science, and after 4 years post-degree in the working world, I felt completely depressed, unfulfilled and more miserable. Switching jobs landed me a lot of money and a nice car, even some great colleagues, but it didn't make me happy.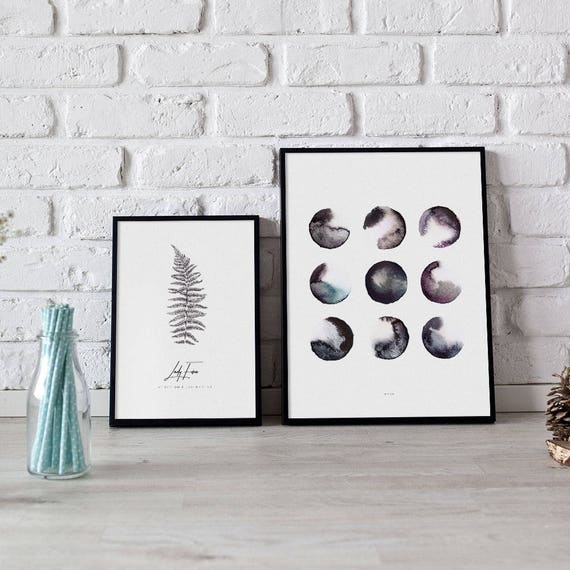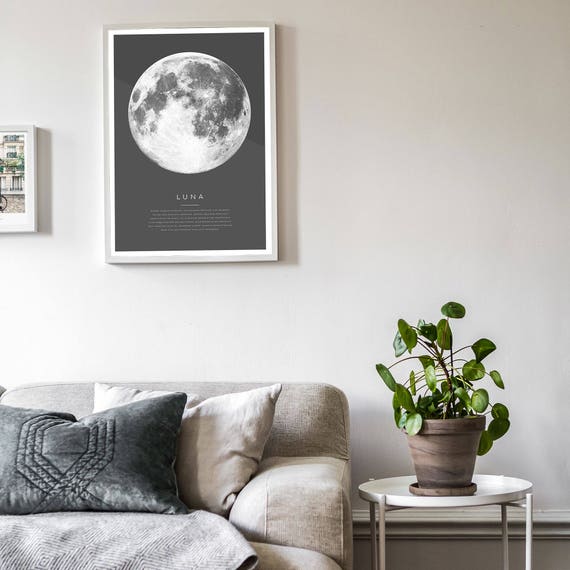 After getting into a lot of entrepreneurship and self development material, I took a leap of faith and quit my job to start a recruitment company (something I had previous experience in). My boyfriend supported me fully, and we relied on his wages to pay the bills. After 3 months all I had were a few flaky clients and the familiar feeling of dread every morning.  It was from that point on that I realised I needed to stop wasting my time with recruitment as it was clear where my passion and skills lay, and for the first time I felt free to pursue what really made me happy. I've always loved interior styling, and I've had the idea of selling digital products for a long time as your earning potential isn't limited by the number of hours you can put in. Hence Moose&Marble was born.

What's your most popular product?
It's a Cocktails recipe poster. It wasn't something I thought would be a bestseller, but people seem to really love it. In addition to being an art print, it's also really practical if you're making your own cocktails at home. I actually had one customer who was a manager at a bar, and printed a copy for every one of her staff members (which is another advantage of digital prints).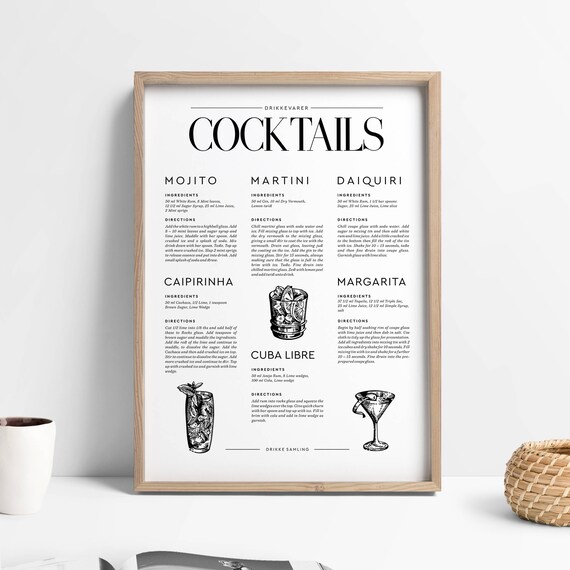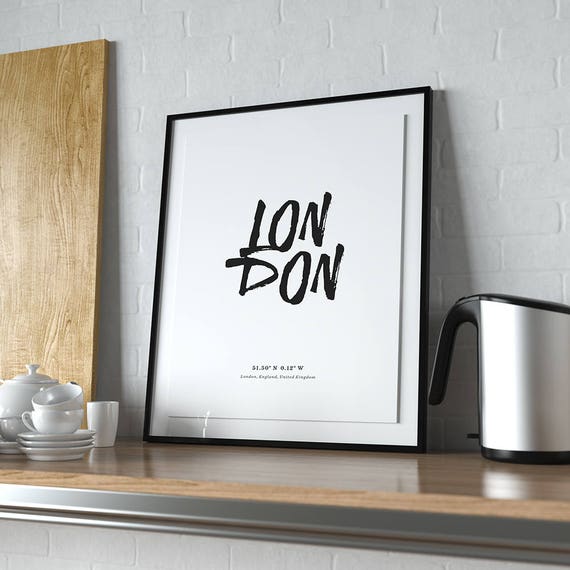 If  you could only own one homeware item, what would it be?
Hands down, it's a Woodwick scented candle.
I am a bit obsessed with having a nice smelling home (mine is full of candles and air fresheners), and I love the woodwick ones because they're made from soy wax, and have a wooden wick which crackles like a real fire. So relaxing.